My favorite place to lay is on the back of the couch. I stretch out, which means I take up a LOT of space because I am VERY long, and I let my paws dangle, and I put my head down. It is very comfy. I call it my cat yoga, because there are certain poses that I do. When I do my yoga, my Person says that I look like a little sea lion.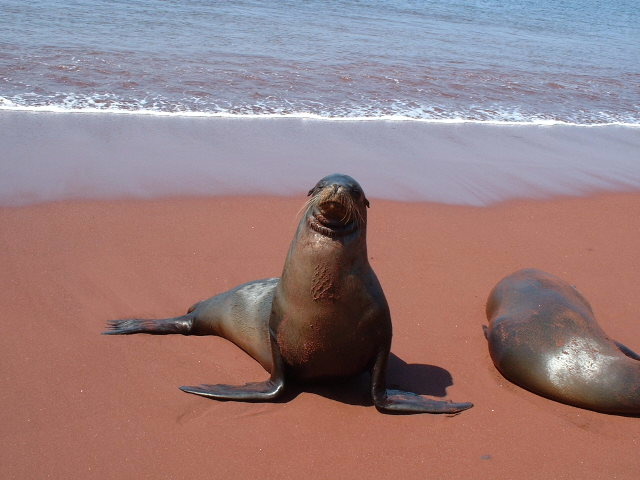 PERSONALLY I do not see the resemblance. I am a very big man cat, and these sea lions do not seem very vishus. But, I did name some of my yoga poses after the sea lions, because you are supposed to name yoga poses after animals.
This is forward-facing sea lion:
This is backward-facing sea lion:
Man cat lives are very stressful and it is important to do things like sea lion yoga to de-stress. Give it a try the next time you are stressed out, like from maybe NOT GETTING THE FOODS WHEN YOU WANT THE FOODS or having SMALL ORNJ CATS ATTACK YOUR TAIL WHICH IS NOT A TOY. It helps!